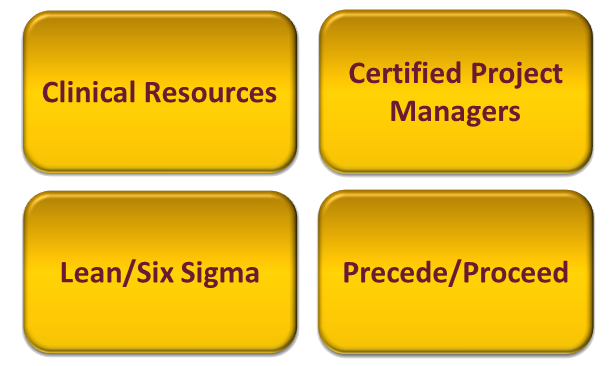 We manage projects unlike any other organization because we have experienced resources who wrote the book on how clinical programs should be executed! Our unique approach to program and project management combines a best of breed strategy by taking what works from PMBOK, Lean/Six Sigma, and Public Health methodologies.
We know clinical programs can be complex due to the intricacies of healthcare, but our approach minimizes disruptive impacts on patient care and clinical workflow. Our resources have the in-depth clinical knowledge and skills to develop and implement:
Population health programs
EHR technology
Medical device management
Patient engagement solutions
Telehealth/Telemedicine
Chronic disease management solutions
For initiatives like these, you need clinical resources with the right skill sets because the risks and consequences of implementing without the appropriate techniques can be significant.
Our project management resources can ensure that your implementation is on time, on budget, and accounts for all clinical requirements creating a satisfied end-user.